---
Home - News - Where's Ed - Stories - Links - Email Ed - Guestbook - MySpace - Facebook - Goodreads
Home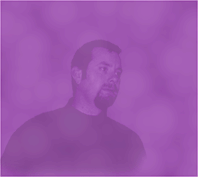 In 1999 my first short story was published. The story itself was never going to set the world alight, but the achievement of being published instilled a degree of self-belief in my writing. Since then I have passionately dedicated myself to a craft, which, up until that first publication, had been a hobby, and now my work is regularly published both in print and online.
This website is a way to introduce my name and writing to a wider audience. I consider myself to be a storyteller at heart, and believe there's nothing on earth like a good, tall tale. My area of devotion is fantasy, though I have dipped my toe into horror, but I'm not sure I have ever written anything that could be called Sci-Fi. Occasionally, I'll write an article on Speculative Fiction, and if you look really hard, you might even find a poem or two. I am also a reviewer for Star*Line magazine, and for Sam's Dot Publishing, where I also work as a project editor.
Here at Storyteller you'll find links to where my work can be read and bought; regular news updates concerning my career; a selection of my stories, free to read; useful sites for readers and writers alike, and not forgetting the all important guestbook.
I am very happily married, and living in the Essex countryside in England, amidst fine greenery and men in bowler hats.
Welcome and enjoy!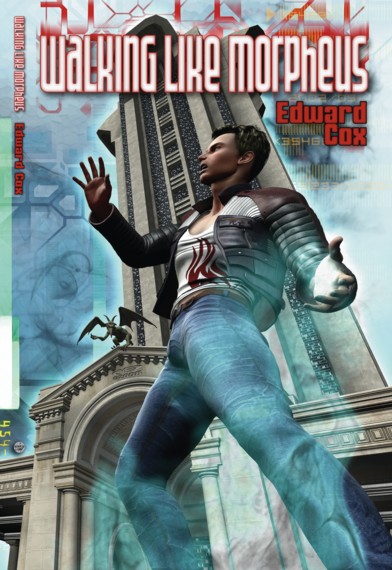 HYPNOS CORPORATION: the largest purveyor of dreamtime entertainment in the world. With a standard subscription you receive a state of the art isolation tank, and access to Hypnos' theta slipstream: a magical dream world that knows no bounds, where professional dreamers are waiting to help you become anything you want, and go anywhere you can imagine. And if you are really lucky, your dreams will be assigned to Aidan Morrish.
Aidan is the best dream guide Hypnos has to offer. Life for him is the life of a superstar. But being the best has a downside; jealousy is everywhere, and many want to ruin Aidan's reputation. So when his client inexplicably disappears mid-dream, Hypnos revokes Aidan's lucrative dream contract, and it seems his enemies have succeeded. Aidan knows he is being victimised, but when he sets out to prove his innocence, he discovers a secret that runs far deeper than the envy of his peers
WALKING LIKE MORPHEUS is a perfect bound novella published by Sam's Dot Publishing, and is now on sale at the GENRE MALL.
Cover design by Mitchell Davidson Bentley and Atomic Fly Studios.
When stones fall from the sky . . .
Old Herne is terrorising Forest Gate, and the London police are stumped. For three months his victims have been found dead at the church down Cernunnos Lane, their bodies brutalised beyond recognition. Leading the investigation is Oscar. He is yet to uncover one single clue that reveals the killer's identity or his motives. He does, however, have the prestigious honour of being the only person to have seen Old Herne and lived . . . trouble is, Oscar can't remember what he saw, and now he has been kicked off the case.
However, Oscar isn't deterred. Dogged by nightmares and visions of shadowy monsters, he becomes obsessed in his pursuit of the killer and the truth behind his lost memories. But even he couldn't guess that Old Herne's origins hark back to the turn of the first millennium, and a legacy left by the man who dared to meddle with stones from the sky.
LIVING STONE is a perfect bound novella published by Sam's Dot Publishing, and is now on sale at the GENRE MALL.
---